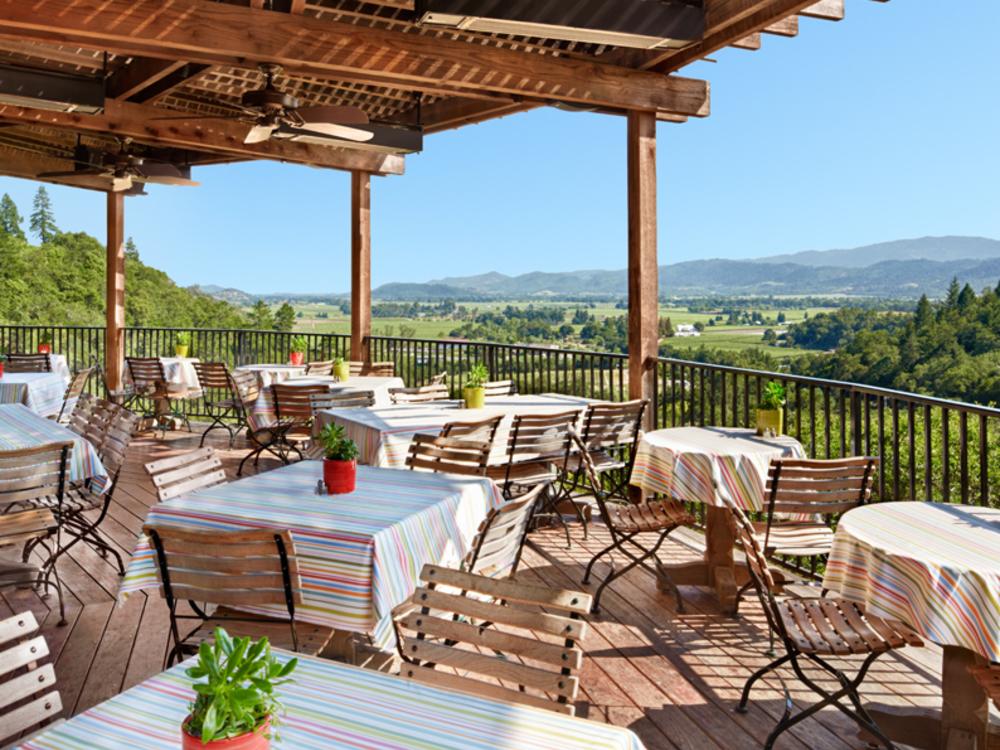 Nothing says "vacation" quite like a leisurely brunch. If your plans for the day ahead include wine tasting, brunch is a perfect way to fuel up before you start sipping. Napa Valley is home to more than 150 restaurants and eateries, so choosing the perfect brunch spot can be a bit overwhelming. Here, are some suggestions for where to go and what to eat when it's too late for breakfast, but it's not quite lunchtime.
City of Napa
Grace's Table  – This downtown favorite is known for its iron-skillet cornbread with lavender honey butter—there's nothing like it elsewhere in the valley. Grace's Table draws its influence from North and South America, France, and Italy; this explains the eclectic menu that comprises items such as pulled pork and egg tacos, shrimp and grits, and Argentine empanadas (to name a few).
Napa General Store  – Brunch at this restaurant comes with a spacious patio and a commanding view of the Napa River. The Napa Scramble with goat cheese, spinach, and smoked bacon is a solid option, and the smoked salmon flatbread is always a fave. To spice up your morning, order a Hand-Shaken Horseradish Bloody Mary (or two).
La Cheve Bakery & Brews – Napa's newest brunch spot is a family-owned Mexican bakery, craft beer taproom, and a restaurant all in one. The restaurant is known for its conchas, flan French toast (seriously), and rotating house brews. It also is famous for the surroundings—the Old Adobe House the eatery calls home is one of the oldest buildings in the city. The patio is dog friendly so feel free to bring the pooch.
Southside Cafe – Get a little taste of heaven at this hip and modern café in a strip mall parking lot in South Napa. Many guests come for the coffee—it's some of the best in the city—but menu items such as chilaquiles, biscuits and gravy, and protein bowls are popular, too. Over the last few years, the café has opened outposts in Carneros and Yountville.
Boon Fly Café  – No brunch at this contemporary Carneros hotspot (it's actually on property at the Carneros Resort & Spa) is complete without an order of mini cinnamon-sugar doughnuts, made to order every time. Other menu highlights include corned beef hash, triple-stack pancakes, and avocado toast with unexpected seasonal toppings.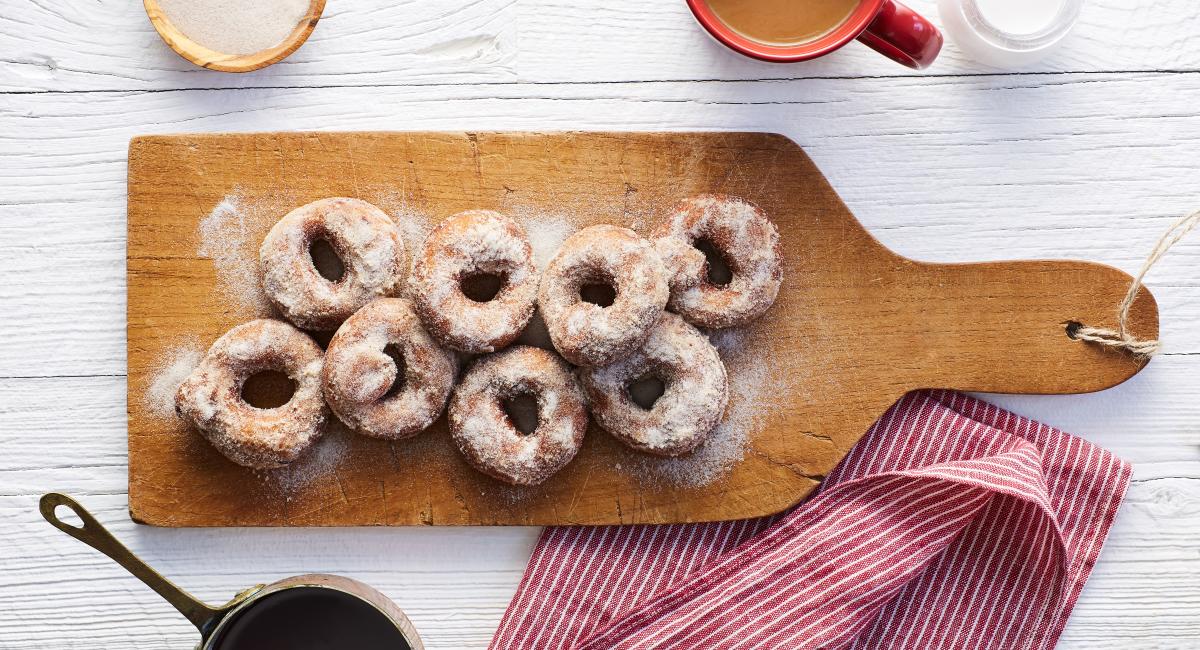 Yountville/Rutherford
The Restaurant at Auberge du Soleil (pictured above) – Locals and visitors alike swear by the on-site restaurant at Auberge, which has become famous for a brunch menu that features breakfast pizza, onion tartlette, and Maine lobster omelet paired with a glass of Schramsberg sparkling Brut Rose. The view of the Valley from the open-air terrace is spectacular.
Ad Hoc + Addendum – Thomas Keller has several great breakfast options in Yountville (such as Bouchon and Bouchon Bakery), but the ambiance here is fun and relaxed. The famous fried chicken is a must, and it pairs nicely with Chandon mimosas. For lighter fare, try one of the many salad options—all of them use local products, including some grown just down the street.
Brix Restaurant & Gardens – Before the COVID pandemic, this Rutherford gem was renowned for its brunch buffet. Today, that buffet is served a la carte. The menu includes stars such as Dungeness crab fondue and Bananas Foster French Toast. The brunch cocktail list also is impressive: the Brix Sprixx has Gentian Amaro, Lillet Blanc, orange bitters, Q tonic, and Cava.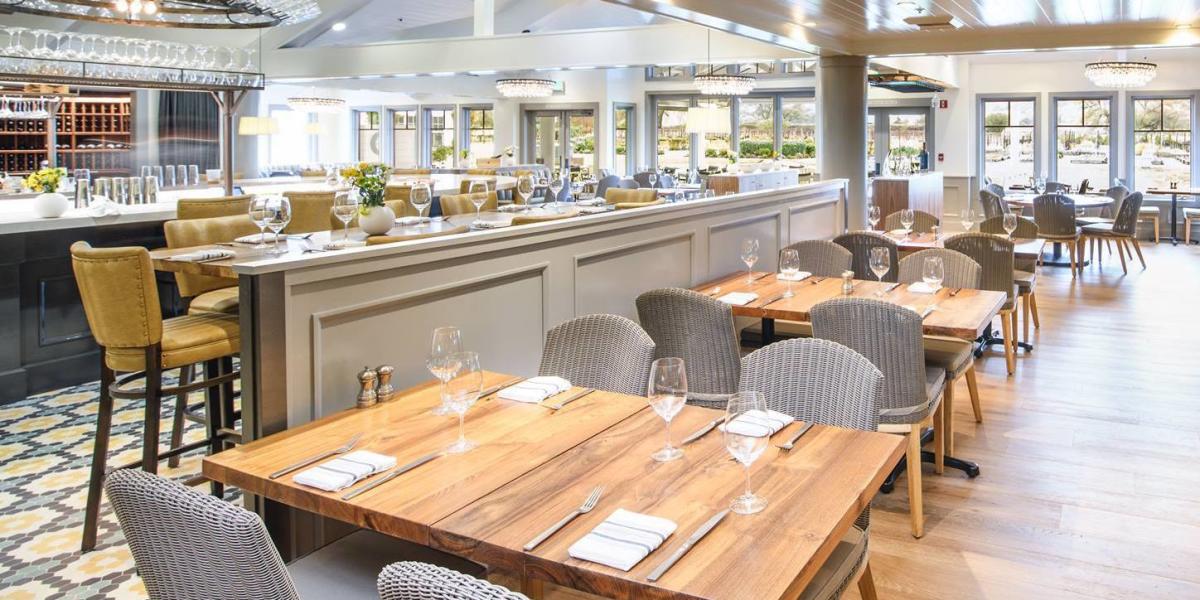 St. Helena
Farmstead Restaurant – Relax on the open-air patio at this St. Helena restaurant that is owned and operated by the folks at Long Meadow Ranch. Start with an order of mini ham sandwiches with pepper jelly, then throw down a rack of some Heritage St. Louis ribs. The biscuits with "Life Everlasting" sausage gravy will make your stomach happy, too. Farmstead serves a full bar all weekend long.
The Charter Oak – Chef Christopher Kostow serves up a stellar brunch menu at this St. Helena hotspot, with one-of-a-kind options such as pastrami hash, posole, and tartine with a tahini-and-date spread and brown butter. All the restaurant's other menu items are available at brunch as well; ordering the raw veggies with fermented soy dip is a must.
Model Bakery – Napa Valley's most famous bakery is a great spot for brunch—even if the fast-casual vibe is a bit less formal than the one you might find at sit-down restaurants. English muffins at Model are legendary—slather one with jelly and you've got a complete meal. Other brunchy items include egg dishes, avocado toast, fruit salad, and more.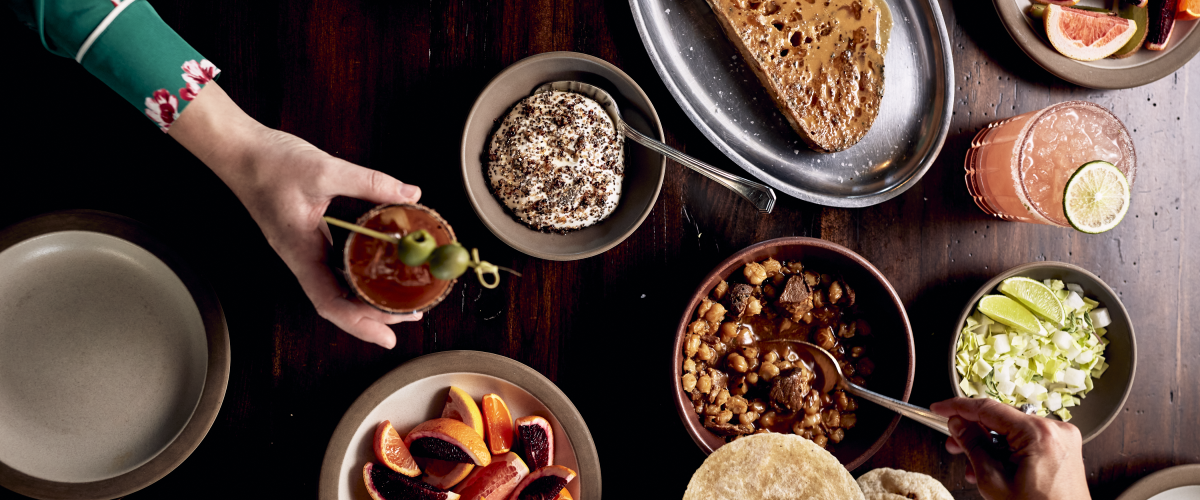 Calistoga
Solbar at Solage Calistoga – This vegan-friendly eatery at Solage boasts some of the most inviting outdoor dining anywhere in Napa Valley. Start your brunch with a "breakfast cocktail" such as a "Bloody Maria" with chile-herb tequila then move on to healthy options such as egg-white omelets, antioxidant smoothies, and crabcake benedicts. If you're looking to splurge, the lemon ricotta pancakes are a decadent delight.
Evangeline – One of the most underappreciated restaurants in the entire valley, this tiny bistro-style eatery on the west end of town serves up hearty brunch items such as shrimp and grits, fried chicken and waffles, and oysters. Drink options comprise Bloody Marys, mimosas, and Bellinis, as well as a full complement of local wines. If possible, grab a seat on the outdoor patio.
Sam's Social Club  – The expansive open-air patio at this Indian Springs Resort & Spa restaurant beckons guests to linger over sparkling wine and chalices of Aperol Spritz. Food items are basic but done well; the burger is one of the best in the valley and the coconut chia pudding with berries is a fun twist on a standard parfait. Don't leave without sampling the candy-cap mushroom churros.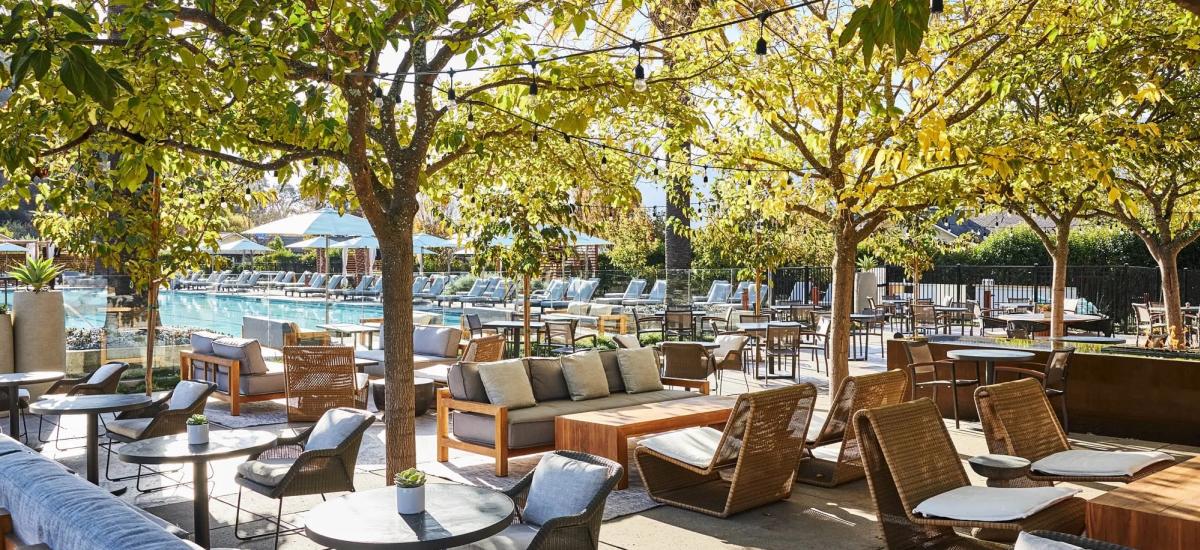 TAGS:Grace's Table, Napa General Store, La Cheve, Southside Cafe, Boon Fly Cafe, The Restaurant at Auberge, Ad Hoc, Brix, Farmstead at Long Meadow Ranch, The Charter Oak, Model Bakery, Solbar at Solage Calistoga, Evangeline, Sam's Social Club
Author
Matt Villano
Matt Villano is a freelance writer, copywriter, and editor based in Healdsburg. He has covered Wine Country for 15 years. Learn more about him at whalehead.com.